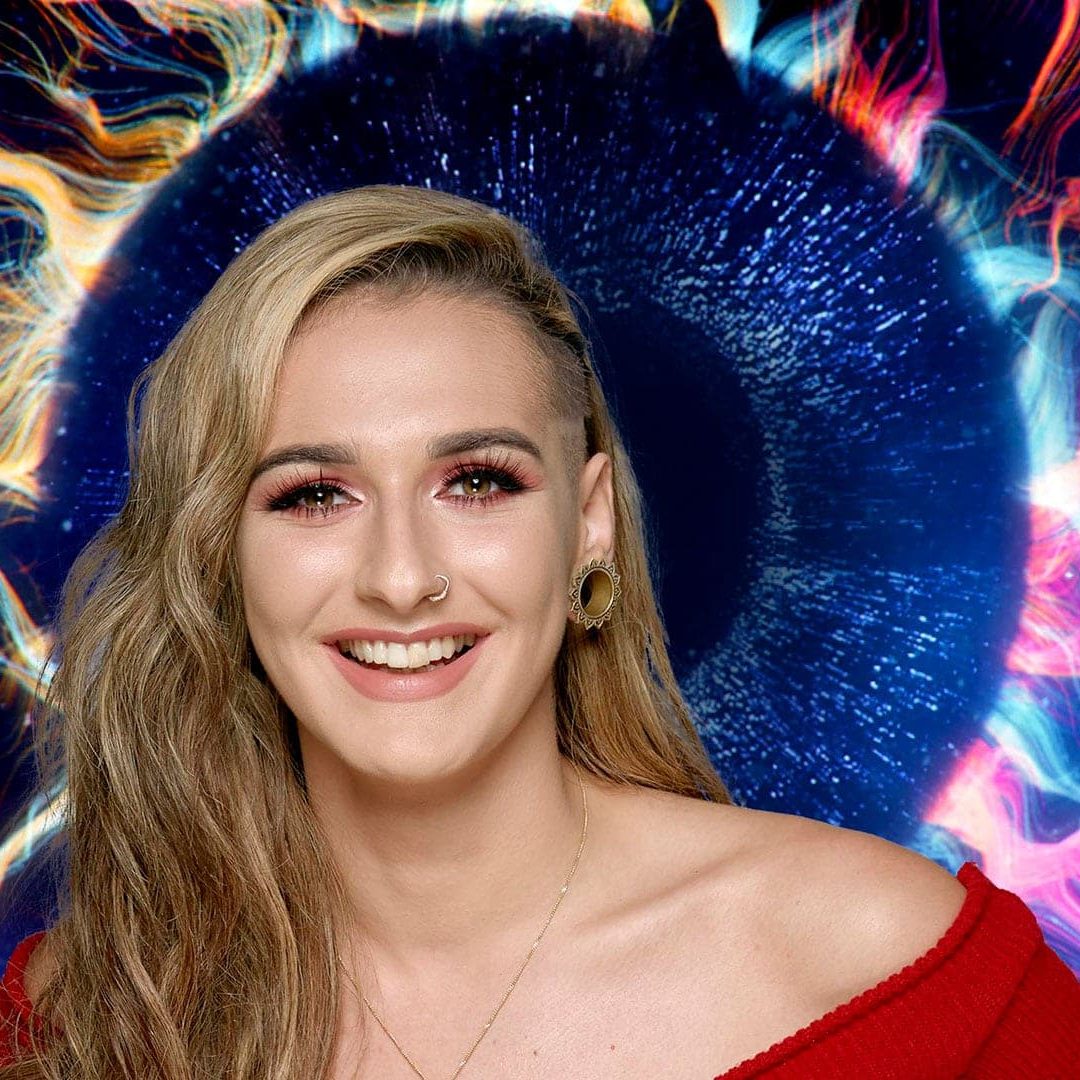 Age: 21
Job: Graphic Designer
From: London
Single
Stories:
About Brooke
Writes a blog which is a modern take on the values of Buddhism, rather than the religious aspects.
Brooke describes herself as nomadic, and has lived all over the UK as well as the French Alps, Cyprus and Ibiza and has moved at least 20 times in the last five years.
She wants to go into the House to represent lesbian women and thinks it would be very healthy for young girls and boys to see it discussed openly.
She claims winning is not important but admits she can also be bitter when she loses.
She doesn't get along with materialistic, closed minded people.
Brooke believes she can bring a "young, dynamic, millennial spin" to the Big Brother House and thinks she can hold debates, arguments and opinions well.
Brooke Q&A
Why are you taking part in Big Brother?
I want to be part of the social experiment. A group of random people who have never met, and would never meet anywhere else, having to have conversations because nobody has telephones. That interests me. You never get an experience like this. You'll have to think of other things to fill the awkward silences other than going on your phone.
What will you bring to the House?
I'm really good at advice giving because I have an advice blog anyways. So I'm really good with relationships and human interactions, and I read people really well. I think I'll be someone who people can talk to. I'm good at dealing with strong emotions from other people.
Are you a fan of Big Brother?
Whenever I've started to watch a series of Big Brother I've become addicted to it. I'd watch it every night.
Do you have a favourite ever Housemate?
I loved Gemma Collins on Celebrity Big Brother.
What kind of Housemate would you get on with?
My favourite people are gay men. All my friends are gay men. I don't really get on with straight girls. I get on with people who are funny, and a bit intellectual. I like someone who can have a long conversation. I love people with depth and wisdom.
What kind of Housemates would you not get on with?
Bitchy girls, because I don't have female friends who are like that. I'd find that really hard.
What will you miss from the outside world?
Being able to get away from situations that are annoying. Also my phone. And my hair curlers.
Anything you wouldn't do on camera?
Everything that you do in private, going to the toilet is going to be hard!
What can we expect from you as a Housemate?
I'm quite loud, but I'm not cocky. I hate that. I'm loud as in funny. I make people laugh. I never take anything seriously. I always just joke around. I'll make a connection with everyone so I'll never not have someone to talk to.
How would you win Big Brother?
Winning is not something I've thought about. Just by being chosen as a Housemate in the first place, I feel like I've won anyways. It's the experience that I want, so I don't have a game plan. I'm not good at acting, people would see straight through it.